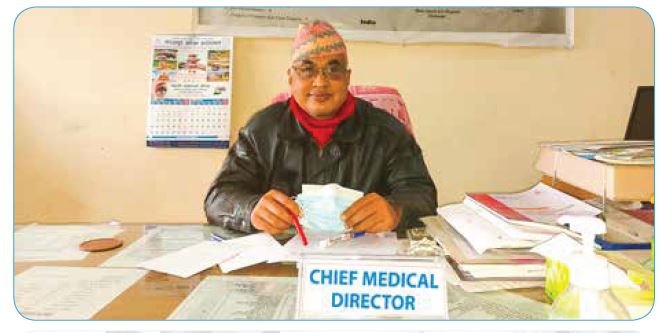 This issue is dedicated to our committed colleagues and staff members for their selfless efforts to keep our hospital alive and active during the pandemic. Eye care during pandemic is by itself a great challenge due to the risks involved.
Our Hospital is practicing all public and personal health measures to keep ourselves and our valuable clients safe. We remained attached with our clients even during lockdown period through telephone, messenger and viber chats.
Thanks to SEVA for encouraging and helping us during this difficult time. Let us all pray to almighty for end of this pandemic soon forever.
Thanks to all our well wishers for support and encouragement.
Prof. Dr. Ragunandan Byanju
Chief Medical Director
Bharatpur Eye Hospital